Visionary, Enterpreneur, Trailblazer
Family, Community, Service
David Sumo Meltzer,
Owner at Sumo San Antonio, LLC,
Co-Founder of the San Antonio Jaycees
President of the Organization of Filipinos in Texas
Founder and Publisher of Asian Sumo Magazine
Member of the Former Texas Rangers since 2017
Professional Achievements:
David Sumo received a Gold Award
Reader's Choice Award from the San Antonio Express News for the #1 Steakhouse in the 7th Largest City in the Nation!
Recognition as a Private by the Texas Ranger Foundation.
Recognized by Marquis "Who's Who Top Executives" for dedication, achievements, and leadership in the restaurant industry.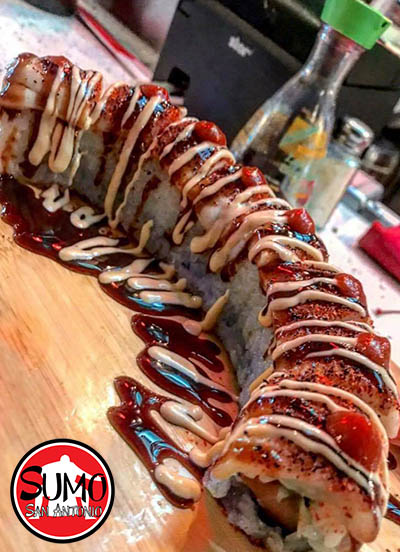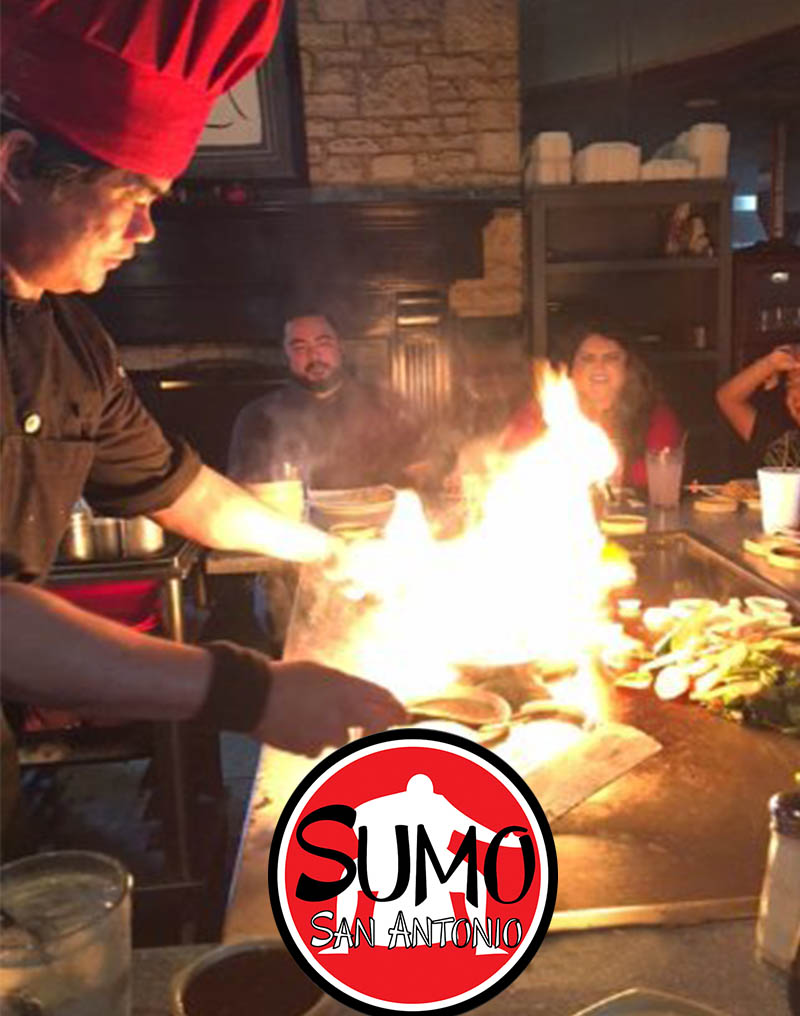 Voted #1 Steakhouse in SA
OFTSA
The Organization of Filipinos In Texas is dedicated to providing a safe space where Filipino families can access services, receive support, and build community. We foster and develop community empowerment, grassroots leadership, advocacy, and organizing to address the immediate and long term issues of our communities locally, and in the Philippines.
San Antonio Jaycees
San Antonio Jaycees is an organization representing diverse occupations, interest, and social economic levels drawn together by the desire to provide community service.
Asian Sumo Magazine
The magazine features Asian artwork, stories, and articles on prominent and influential Asians who have/or had influence on finances, entertainment, music, food, lifestyle and fashion with an Asian perspective.
David Sumo Meltzer is a genuinely inspiring entrepreneur, restaurateur, and a philanthropist. He has been the owner of Sumo Japanese Steakhouse in San Antonio, Texas, since 2016. He's grown his business over the last several years. The reasons and drive behind the way David has grown his business are profoundly personal and inspirational. Through his hard work and dedication, he has a net worth of over $5 million.  David Sumo Meltzer was the recipient of the Gold Award and Reader's Choice Award from San Antonio News for his contributions to the restaurant industry. Additionally, he was awarded a Private by the Texas Rangers Association.
Read this wonderful article in the Texan Magazine about David Sumo Meltzer and his restuarant Sumo Japanese Steakhouse:
Click Here to Read the Article Texan Magazine
San Antonio Non Profit Organizations
Operation Turkey San Antonio
David believes in treating people who work with him with sincere care and respect. He takes the time to create great relations with the people around him and has the ability to bring out the best in people and not only that but people around him want to do and be their best as a result. 
His work philosophy isn't much different, he teaches his employees to treat their customers like family, just like how he treats his employees, like family.
Everyone who comes into contact with David leaves feeling better with a hopeful outlook.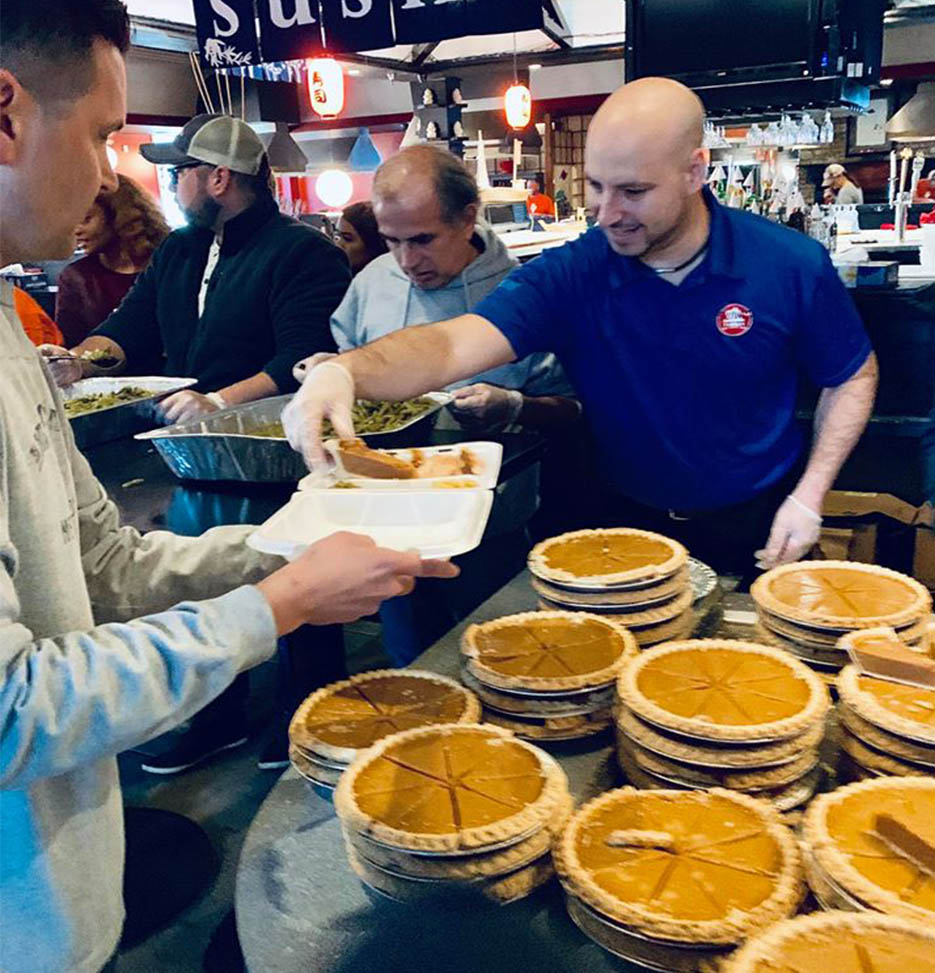 Together We Can Achieve More
Real Service.
Real Results.
Click on Image to Enlarge
Click on Image to Play Video
David Sumo Meltzer, Owner at Sumo San Antonio, LLC, has been recognized by Marquis Who's Who Top Executives for dedication, achievements, and leadership in the restaurant business.
Mr. Sumo Meltzer is currently the owner of Sumo San Antonio, LLC, after having worked as an employee for the company from 2011 to 2016 and entering the restaurant business as an employee at Benihana. The company operates the Sumo Japanese Steakhouse in San Antonio, Texas. The traditional Japanese hibachi steakhouse is the first of what Mr. Sumo Meltzer hopes to be a larger chain of restaurants. Trained in the Japanese cooking style, teppanyaki, he has in his employment some of the best sushi chefs in the city. Originally aiming to impress his father, Bradley Meltzer, Mr. Sumo Meltzer was also inspired by the first sushi master to come to Texas, who taught him everything about Japanese restaurants.
Attributing his success to his father for giving him a start, Mr. Sumo Meltzer fondly remembers being a child when his father's first restaurant opened. It signified a new chapter in both of their lives and growing up within the field led him to grow tremendously as a person. A successful networker, Mr. Sumo Melzter does a lot of his own press and strives to tell as many people as possible about his business.
Mr. Sumo Meltzer gives additional credit to his sister, Lauren Lyons, and his mother, Arlene Farr, for also having a great influence on him while growing up. Greatly ambitious, he strives to open up three more restaurants and branch out into different styles of cooking, with a special interest in Chinese barbecue. Hoping to open his second location by 2020, his advice to those working to enter the business is to stay humble and take things one day at a time. In recognition of his professional achievements, he has received a Gold Award and Readers Choice Award from the San Antonio News and was recognized as a Private by the Texas Ranger Foundation.
David Sumo pictured below with his father and mentor Bradley Meltzer
and also with his beautiful wife Rose Marie and their sweet precious daughter 
Mekayla! 

Visionary, Enterpreneur, Trailblazer
To get the latest news and upcoming events
Please fill out the form below